Caritas Cyprus works locally and internationally to provide training opportunities for young people keen to work in the humanitarian field and eager to make a positive contribution through service.

Since 2019, interns from the University of Oxford bring much-needed language skills and energy to our Migrant Centers during the busy summer period.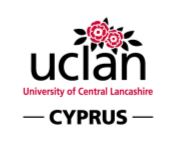 Graduate students in psychology from the University of Central Lancashire (UCLAN) Cyprus provide psychosocial support as part of their practical training placements with Caritas Cyprus.

The French Government's Service Civique volunteer scheme enables French young people to bring their language skills and commitment to active citizenship to Caritas Cyprus. Placements have been facilitated by La Guilde and last 6 to 12 months.